Retirement Home "Les Près du Moulin"

47600 Francescas
Tél: 05 53 97 67 00
Fax: 05 53 97 09 85
Les près du moulin
Located 25 km from Agen, 11 of Condom and Nerac, and some
200 meters from the bastide Francescas, the residence "Près du Moulin"
welcomes its residents in a country setting, quiet and pleasant.
The Les Pres du Moulin, founded in 1991 is run by Marie-Helene (nurse) and Gerard Castillo owners.
Our ethics policy is conducted by management to breathe life into the permanent establishment, and do, that each resident has its place, including practical activities and choices, wishes and his privacy and independence will be respected. We hope that our residents maintain their autonomy, particularly with the practice of physical and intellectual stimulation. A team of quality and full of humanity provides medical and paramedical staff (nurses, physiotherapists).
The hotel offers its 78 residents of 51 rooms all equipped with modern comfort and great spaces for strolling.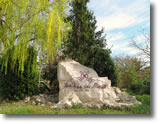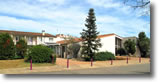 Please find fere the website of this retirement home

Terms & Conditions |Links | Homepage |Site Map
e-mail City Hall of Francescas 2010 -
all rights reserved
Conception et maintenance : e-kommunikation.com
All materials on this website © City Hall of Francesas .
Photographs courtesy of e-kommunikation.com ©